Mustafa's life has been a series of explorations, discoveries, and constant challenges. Having been born in Baghdad, Iraq, and having lived in Jordan and the US, he feels that he has greatly benefited from immersion in many distinct cultures, as well as academic and social diversity. His international background gives him the global perspective necessary to communicate effectively with many different people. He strongly believes harnessing those skills in the United States is essential for a world that is increasingly connected.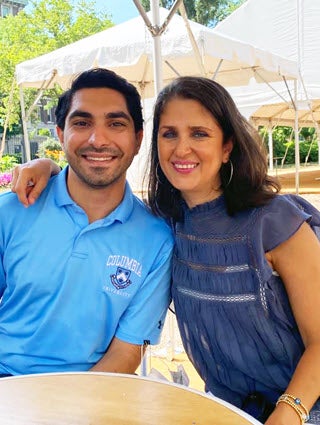 Why did you decide to study in the USA?
"To follow the footsteps of my family for an outstanding education, hospitable culture, and a nation full of opportunities."
How did you choose your intensive English program? Please mention such factors as location, reputation, and special programs offered. What attracted you to our language program?
"Both of my uncles went to Rice ESL back in the late 90s and the program has sustained its stature to be among the top in the nation. In addition, Rice University is located in the heart of Houston, a friendly city to live in with a diverse culture that is easy to adapt to as a student."
What did you like best about studying in the Rice ESL program? Why was it a special place?
"The faculty is what makes this place so special, they all give their best every session to make this program enjoyable and an exceptional learning environment. It always felt like home."
How long did you study in our ESL program? How did it help your English improve? How did the program help you to handle future studies at a U.S. university?
"I studied at Rice ESL program for about 8 months (4 levels). The program advanced my English language skills tremendously. Without this intense education, I would have struggled throughout my higher education, especially in the writing aspect."
What was your biggest surprise about U.S. life and education?
"I was surprised at how friendly, welcoming and helpful everyone was. Additionally, the students came from various backgrounds that gave me the global perspective to communicate effectively with many different people, essential skills in a world that is increasingly connected."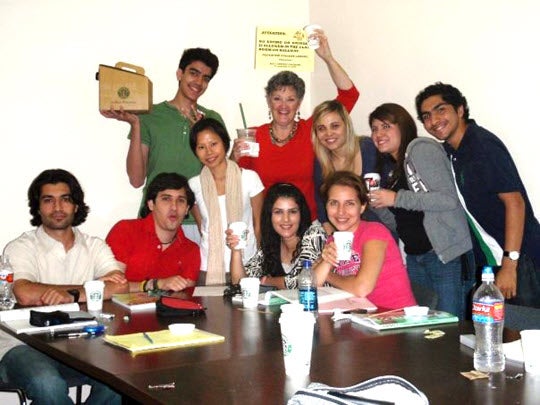 How have you handled language differences?
"Practice makes perfect. Take every opportunity to practice with your colleagues, listen to English music, watch English movies and read your favorite books in English. One more helpful thing is to immerse yourself in the culture (food, music, and sports culture)."
How have you handled adjusting to a different educational system?
"I believe it wasn't difficult as the faculty at Rice ESL make the program feel like home where everyone is part of this English-learning family."
What do you miss most about home?
"Late night out and the tasty cuisine."
What are your activities (clubs, sports, student associations, travel, homestay programs, or special activities)?
"Most recently, I was the social chair for my cohort during my master's studies at Columbia University NYC. I was responsible to coordinate events for over 140 students. During that program, I applied many skills that I learned while I was at Rice. In addition, I am trying to play tennis more often these days."
How easy or difficult is making friends in the USA?
"Very easy, and you don't need to know perfect English to make great friends. Mostly everyone is welcoming and helpful."
What are your career goals?
"To have my own Architecture and Real Estate investment practice where I can utilize what I learned throughout my diverse experiences."
How is your U.S. education relevant to your personal goals and to the needs of your country?
"My education has helped me to form an understanding of sustainable housing that is economically feasible for developing countries utilizing intelligent design and financing structures."
What is your advice to other students from your country who are considering studying English in the USA?
"I absolutely recommend it. The program is beyond the English learning experiences; it is a life skill that is necessary to an ever more challenging educational, cultural, and economic situation."
Mustafa's story is a truly inspiring one. After finishing his ESL studies at Rice University, he earned his Bachelor of Architecture at the University of Houston and then went on to earn a Master of Science in Real Estate Development at Columbia University in NYC. His career trajectory is in commercial real estate investment and development, and he is currently working at a private equity firm that specializes in multifamily ground-up development and distressed asset acquisitions.